Power-ranking every knockout stage team based solely on what Drake song describes them best
Drake is everywhere. Drake is unavoidable. Since his 2009 mixtape, So Far Gone, the Canadian rapper/singer/celebrity/tri-sport athlete at Degrassi High has become arguably the most pervasive figure in American pop culture.
Everything—literally everything—Drake does is noteworthy. He has 37.5 million Twitter followers (despite only tweeting about twice a month) he's spent more time atop the Billboard Hot 100 chart than any other artist this decade and his well-documented ability to turn himself into a meme has guaranteed that this photo from the "Hotline Bling" video will certainly outlive us all.
When it comes to global dominance, there's only one thing that rivals this type of cultural enormousness—and it only happens every four years.
The World Cup, the biggest stage for the planet's biggest game, is an event unlike anything else. For a full month, the tournament attracts a Drake-ish level of attention from viewers in every country, regardless of if their team made the tournament or not.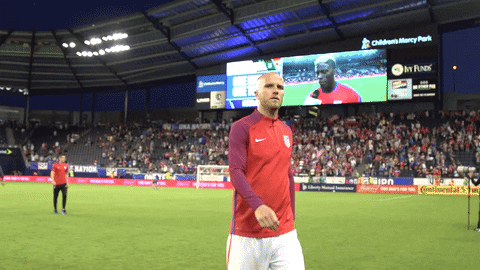 There are no games today, but, with Scorpion dropping just last night, there is a whole lot of Drake today. In honor of both the World Cup and the rapper's latest album, here's a power ranking of every remaining team, based entirely off which Drake song describes them best:
16. Denmark – "Wednesday Night Interlude"
Just like this deep cut off 2015's If You're Reading This It's Too Late, you probably don't know a lot about Denmark's national team. Why? Well, because just like this deep cut off 2015's If You're Reading This It's Too Late, they're pretty boring.
15. Argentina – "Worst Behavior"
This one's pretty self explanatory. If the team with the world's best player wants a more flattering song, then maybe they shouldn't have lost 0-3 to Croatia.
14. Colombia – "Too Much"
Colombia has talent, and they managed to win their group pretty handily. However, with England next on the schedule, the team might be facing a little more pressure than they can take.
13. Uruguay – "Hype"
Uruguay hasn't lost yet, and even with Portugal, France and Argentina filling out their quarter of the bracket, the team has to be feeling the buzz at least a little bit.
12. Sweden – "Make Me Proud"
After surviving a deadly group containing both Mexico and Germany, Sweden has a lot to be proud of. Even with Zlatan Ibrahimovic moving on to a cushy MLS deal and some very revealing ESPN Body Issue photos, the Swedish squad deserves some celebration.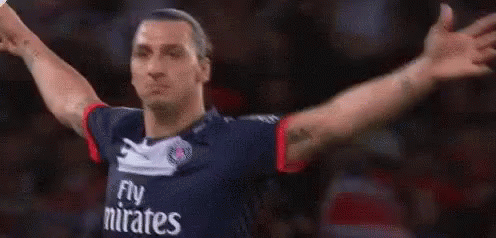 11. Croatia – "6 God"
Here's a sneaky stat: No team finished the group stage with a higher goal differential than Croatia. Call it a sign, but that number just happens to be Drake's favorite.
10. Switzerland – "Feel No Ways"
Switzerland, forever neutral in international affairs and forever good-not-great in international play, always manages to make a decent run without causing any real excitement. There's not much to feel when it comes to the Swiss team.
9. Japan – "Ratchet Happy Birthday"
I'm gonna be completely honest here: I haven't watched a single second of Japan's matches this year, nor have I listened to Scorpion yet. But this song has a very fun name and I wish Japan all the best.
8. Russia – "Fake Love" 
I can't speak from personal experience, but Vladimir Putin is probably the last dude you want to be trapped in a sky box with. Still, with Russia hosting this year's games, world leaders are lining up, smiling and appreciative, to pay their (mostly disingenuous) respects to the authoritarian tyrant.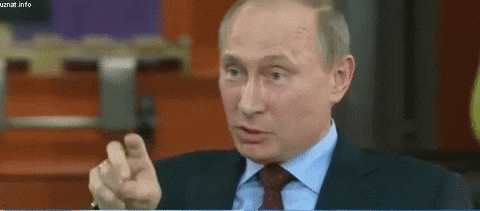 7. Belgium – "Under Ground Kings"
The "this is Belgium's time" buzz has never been bigger than it is this year. Like this Take Care track, in which Drake—despite already having appeared on three Billboard top 10 hits—boasts about somehow still being an underground rapper, Belgium is a top-tier squad masquerading as an emerging contender.
6. England – "Hold On, We're Going Home"
"I can't get over you, you left your mark on me," Drake admits in the opening lines of his classic 2013 jam. Just like Drake, England has certainly been hurt over the years, but, for many fans, 2018 might be the year it's finally coming home.
5. Spain – "Furthest Thing"
Listen, Drake isn't perfect—and neither is Spain. Betting odds had the international powerhouse as a favorite entering the tournament, but then the team fired its coach and struggled against a less-talented Portuguese squad. No one is beyond redemption though, and it' easily possible Spain can get out of their feelings in time for a deep run.
4. Mexico – "Too Good"
It's an understatement to say America hasn't been very kind to its southern neighbor over the past few years. Still, after the U.S. failed to qualify for the tournament, many fans decided to jump on the Mexican bandwagon. Just like Rhianna to Drake, Mexico is too good for us, but, in spite of it all, they still accept our love with open arms.
3. Portugal – "HYFR"
This acronym perfectly describes how it feels to watch Ronaldo dominate in international play.
2. France – "God's Plan"
The talent is there, the 2016 Euros are behind them and country is ready for a win. It seems like France's run to the finals could be ordained by a higher power.
1. Brazil – "Come Thru"
Expectations are high in Brazil. In a nation full of talent, full of historical success and full of nightmares about 2014's semi-final match, most fans are probably begging their squad to please, please, "Come Thru."