In the adapt-or-survive world of hip-hop, America's most interesting boy band has all of the tools it needs to build a musical dynasty
This metaphor is going to hurt me.
The New England Patriots are easily my least favorite franchise in all of professional sports. It's not personal (actually, nevermind, it's extremely personal) but it's also because they've just been so consistently, frustratingly dominant for as long as I can remember: since 2002, Tom Brady and Bill Belichick have won five Super Bowls, which is more than all but four NFL teams have in total.
It's a pure, unrivaled dynasty, and dynasties can be pretty maddening when you're on the wrong side of them. But they're also fascinating, mostly because of what it takes to keep winning like that—year, after year, after year, after year, after year.
And what does it take? Flexibility. The Patriots adapt and change better than anyone: some years they win because of their stout defense, other years it's a transcendent passing offense and some years it's (depending on who you ask) their expert camera work.
Boy bands, on the other hand, aren't normally like this. For decades, pop groups like Boyz II Men, NSYNC and the Jonas Brothers have thrived on constancy, not revolution; reliability, not variety; rigidity, not flexibility. And there's nothing wrong with that. All of these groups experienced massive success, and their styles were undeniably effective—but, ultimately, their staying power faded because they just couldn't adapt.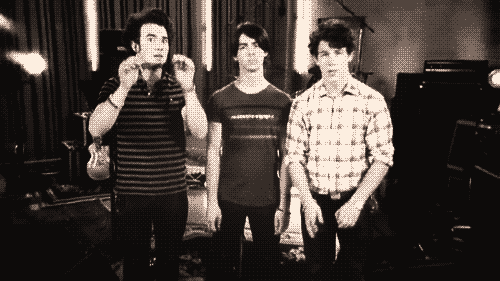 That's what makes BROCKHAMPTON so special. The self-described "best boy band since One Direction" may have a shot at actually delivering on that promise. If flexibility makes a dynasty, then there's a lot of reason to believe the Texas-based rap group is here to stay.
Innovation doesn't happen overnight, and it's clear BROCKHAMPTON has been putting in the man hours. The group had a jaw-dropping release schedule in 2017, putting out 48 total songs over the course of their three-album SATURATION series. 
This much output leaves a lot of room for experimentation. Take the first SATURATION tape for example: released last June, the record feels less like a cohesive project than and more like an NFL combine workout—it's a showcase of every and any skill that could possibly translate to future success. In the first five tracks alone, BROCKHAMPTON's members jump seamlessly from grimy posse cuts ("HEAT") to lyrical flexing ("STAR") to laid-back grooves ("GOLD") to sappy ballad-rap ("2PAC").
A few albums later, the band stretched its limits even further. "BLEACH" and "BOOGIE," two of the most successful tracks off last December's SATURATION III, couldn't be more different than one another—or any song that came before them for that matter.
Then there's the group's most recent slate of releases, which feel like the work of some rebellious, well-funded scientist operating out of their own personal hip-hop R&D department. "1999 WILDFIRE," which was the band's first official new track of 2018 (and possibly their best song to date), is unrecognizable from the SATURATION-era BROCKHAMPTON.
The beat is smooth, polished and oozing with Southern rap influences. And through the first verse, the song goes exactly as expected: doing his best Big Boi impression, Matt Champion raps with the sort of brisk, deep-voice swagger you'd expect to find on a late-era Outkast track.
But then, everything changes. Joba, ironically the group's only classically trained member, enters with an unconventional slew of rhymes about wizards, castles and magic spells. The change is as jarring as it is exciting—it's an infectious verse filled with unforgettable lines, and it's the very last thing you're expecting to hear.
The crazy thing? This isn't even the song's biggest surprise. About two and a half minutes in, "1999 WILDFIRE" flips completely upside down, spinning into a heartbroken, melody-centric breakdown that's more emo pop than hip-hop.
This sort of heel-turn is possible because of the sheer diversity of talent BROCKHAMPTON has to work with. The group currently has 13 members (at least five of which regularly feature as vocalists), each with their own strengths, personalities and creative interests. As a result, they're able to tote out a different starting lineup on a track-to-track basis, giving them whatever personnel they need to fit their newest experiment.
That's the thing about winning teams like the Patriots: they're not just willing to be flexible, they're built for it. "1999 WILDFIRE" feels so interesting and innovative only because Bearface, the band's Irish-born singer who handles the song's breakdown, is able to bring his own talents into the mix.
On "1998 TRUMAN," the second single from the group's upcoming record, it's Merlyn Wood's manic, screaming chorus that sets the track's tone. It's a wild acid trip of a rap song, and one that couldn't possibly work with the same set of performers that are featured on "1999 WILDFIRE."
Then there's "1997 DIANA." Released last week, the 2:16-song is all energy. With Kevin Abstract and Matt Champion dominating the hooks and verses, the track is able to bring the sort of aggression and ego-flexing that other BROCKHAMPTON members just don't handle as well.
Of course, experimentation for experimentation's sake can only be interesting for so long, and the group will probably settle on some sort of creative range sooner rather than later. The exciting thing though? It's impossible to tell what that range will actually sound like.
BROCKHAMPTON's newest album, The Best Years of Our Lives, is due any week now, and it very well might feature the band's best and most diverse music yet. In the meantime, other boy bands should be on notice, because it seems like there's a dynasty forming in Southeast Texas.