Julian Baker, Lucy Dacus and Phoebe Bridgers are three of music's most personal and singular artists, but somehow they've all learned to share the ball
Loners make great heroes. Just ask Boo Radley, Wolverine or even the (conveniently named) Lone Ranger—unless it's this version of the Lone Ranger, please don't ask him anything.
It's easy to see why, too. There's an innate power to desolation: when people thrive completely by themselves, it just makes their successes seem all that more triumphant. People want to see that struggle. They want an Atlas who, like they're doing the leg day from hell, can squat down, settle in and carry an enormous weight un-helped.
And with solitude as a measuring stick, Julien Baker is definitely a hero. Strapped with a reverb-laden guitar, a heartbreakingly exposed vocal tone and an incredible vulnerability, the Memphis-born singer rode into 2017 as a mysterious outsider—and emerged as one of the year's most critically beloved artists.
Lucy Dacus and Phoebe Bridgers are no different. Like Baker, both are shockingly young, both thrive on a distinct brand of introspective, lonesome rock music and both have released stunning solo albums during the past year. All three women are frighteningly talented, and they're all probably going to have a major say in what alt-rock will look like going forward.
Why change a winning formula then? Did Boo Radley start hanging out in public just because he (spoiler alert, I guess?) saved a couple of kids' lives? No, he definitely didn't do that—he just went home, kicked his feet up and let Harper Lee finish her novel. Baker, Dacus and Bridgers could have all gone right back to the well: returning to the singular, individualized projects that made them heroes in the first place.
But that would be too easy. Instead, the trio joined together as Boygenius (stylized boygenius), alt-rock's best new supergroup.
It's an unlikely formula: three of the genre's most intimate and personal voices operating as one unit. At face value, the idea sounds like a total disaster—imagine a basketball team made entirely out of Nick Young clones, all refusing to pass so they can flaunt their neck tattoos and launch wild 30-footers—but instead, the band succeeds tremendously.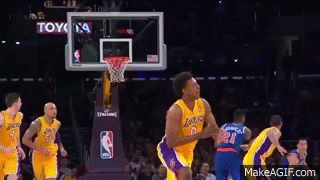 Each member came into the project with two original songs—one finished and one unfinished—that they then shared and developed with the rest of the band. It's a strange kind of tit-for-tat democracy, but one that's already proven wildly successful.
The group has only released three tracks so far (with the rest set to arrive as a six-song, self-titled EP in November) but their egalitarian approach to songwriting is already on full display. Each song is its own musical showcase with its own distinct star: on the somber ballad "Stay Down," for example, Baker takes the front seat, working alone for more than 90 seconds before her bandmates finally join her in harmony.
Dacus runs point for "Bite The Hand," which is certainly the most rock-oriented of the three songs. It's the kind of crunchy-chorded, punk drum-heavy anthem that Baker or Bridgers would never create singlehandedly, but it's one they're chip in for as role players.
As the song progresses, two new instruments fade in—a banjo and a heavier, gained-out guitar—a move that almost seems to forecast Dacus and Baker's impending entry. All three singers finally join as one around the 1:20 mark, declaring as a single unit a line that feels immensely personal. "I never said I'd be alright," they all chant, somehow sounding like they're all comforting one another at once.
"Me and My Dog" carries on for another two minutes, moving the three voices together through an entirely new musical atmosphere. The song is tragic, cleverly worded and beautifully composed—it's everything all three women are at their best, but it still feels like a satisfyingly individual effort. There's no doubt this is Bridgers' track, but she's not by herself anymore.
You can listen to all three Boygenius tracks on Spotify below. The rest of the EP is out November 9.