Welcome to the critical Wild West, where an album's quality is marked solely by the size of its review
There are approximately 250,000 words in the Oxford English Dictionary, and that number is still growing. More than 1,400 entries were added when the book put out its latest edition last month (including "fam," because people who write dictionaries are really hip), but it still doesn't feel like enough.
No matter how many words the English language invents each year, there will never be a vocabulary large enough to tackle the near-endless slate of music that demands our attention each week: in the last month alone, Quavo, T.I. Lil Yachty, Ghostface Killa, Shack Wes, Gunna, Lil Baby and even the Black Eyed Peas have all put out new records.
When it comes to hip-hop criticism in particular, writing that many reviews is a futile exercise—like filling a swimming pool with an eye dropper, or watching Finding Nemo without crying—so maybe it's just not worth trying.
Instead, why not ration resources? How about turning that weakness into a strength, and using this shortage of words as a way to tame the wild, lawless state of rap releases? If artists refuse to slow down, then, just like the unnecessary number of commas in this sentence, writers should stall their reviews at every turn, dragging the process down to their own, sluggish, leisurely, pace.
And that's what this column aims to do. Like an automatic, hip-hop processing machine, the 5 albums, 500 words column takes a handful of last week's most notable releases and gives them only as much criticism as their quality deserves. The process is simple: the better the record, the more words it gets.
From here on out, there are only 500 words to go around, and five records to fight for them. Good luck, and may the longest review win.
Takeoff: The Last Rocket
Hey Offset, how many Migos solo albums is too many?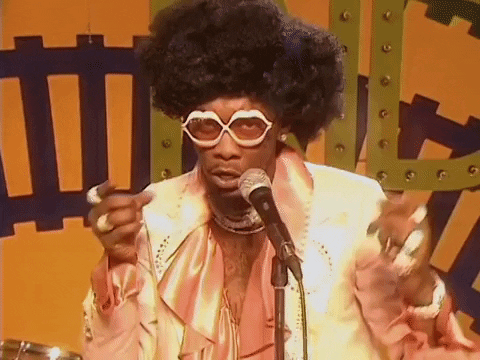 Words used: 10
Metro Boomin: NOT ALL HEROES WEAR CAPES
Metro's resume is an encyclopedia. The 25-year-old has produced top 20 hits for nearly a dozen different artists since 2014 alone—and now he's finally calling in some favors.
NOT ALL HEROES WEAR CAPES is a star-studded playground for rap's greatest producer, and at times—like on "10 Freaky Girls (feat. 21 Savage)" and "Only You (feat. WizKid, Offset & J Balvin)"—it's an exciting showcase of Metro's willingness to expand on his signature style. Still, the beat-maker spends most of the album treading water in the aesthetics he helped create.
Words used: 86
Action Bronson: White Bronco
White Bronco isn't a bad Action Bronson album, but it is just another Action Bronson album. The part-chef, part-TV personality, part-author, part-rapper has found his own formula—which, like a good recipe for baked Octopus, is hard to find—and he's sticking to it.
Bronson will always have one of the most addictive flows in hip-hop, he'll always have vintage '70s samples to rap on and he'll always have an endless supply of outrageous, laugh-out-loud braggadocio (some standouts: "I caught a DUI coming out the Trey Songz concert," "I crash more Benzes than when they practice with the dummies" and "If you need me, I'm at the bottom of Lake Titicaca."
Please, never change Action.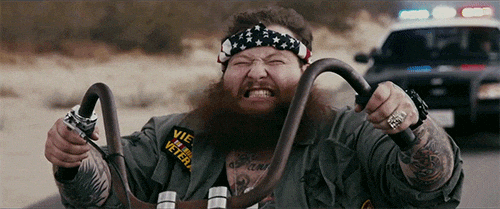 Words used: 115
Curren$y, Freddie Gibbs & The Alchemist: Fetti
October 31 was an extra-special day for all the rap nerds out there. Like some sort of esoteric, pagan miracle, three of hip-hop's underground darlings decided to bless fans with a collab album that actually delivered on its top-tier pedigree.
Fetti is a success from top to bottom. The tight, nine-track record is full of pitch-perfect beat-making from The Alchemist, and plenty of tight, memorable bars that will probably have rap purists salivating long after their Halloween candy is gone.
Still, the album's standout is absolutely Gibbs, who shreds through his verses like Freddy Kruger at a sleep study lab. It's possible the Gary, Indiana-raised rapper has never been better than on tracks like "Bundy & Sincere," "Now & Later Gators" or "The Blow," a song in which he legendarily refers to himself as "the coldest n**** you've ever heard on Ellen."
Words used: 139
Vince Staples: FM!
Vince kept things short this time around, but that doesn't mean his word count should be. FM!, the Long Beach artist's newest project (don't call it an album!) is immensely brief—clocking in at 11 songs and and a 22-minute runtime—but it packs a gigantic, Hulk fist-sized punch.
The record is lyrically dense, full of ironic commentary on gangs, greed and gun violence, but it's also instrumentally heavy. Bass drums pound and slap throughout each track, while dark, West Coast melodies echo behind each of Staples' expertly crafted verses.
FM! is a decidedly Californian album, just not in the Saturday Night Live sense of the word. Its features come from Golden State artists like Kehlani, Tyga, Ty Dolla $ign and Earl Sweatshirt, and its hooks, skits and interludes all allude to LA culture. It's a record with a place, a purpose and a digestible runtime: in 2018, that's an incredible feat.
Words used: 150