Five Latino musicians took the stage during Super Bowl LIV on Sunday night. To be clear, that's exactly 100 percent (check my math, please!) of every artist who performed.
And there's absolutely nothing accidental about that fact. Seeing Demi Lovato (who sang the national anthem), Shakira (who definitely performed as her character from "Zootopia"), Bad Bunny (who definitely performed as a hypebeast version of the Tin Man from "The Wizard of Oz"), Jennifer Lopez and J Balvin dominate television's biggest night of the year was a much-needed, long-deserved moment for Latino and Latin American communities around the world.
But that moment resonated on another level, too. The night's musical performances were also deeply important to the city of Miami, where more than 70 percent of the population identifies as Hispanic or Latino.
"Hola, Miami!" Shakira, who was born in Colombia, screamed to fans as she kicked off a halftime show that included Puerto Rican flags, children in cages and plenty of Spanish-language rapping.
It was a night full of symbols and immense cultural pride, but it was also, objectively, one hell of a show. And that's where the real lesson of Super Bowl LIV may lie: Why isn't it always like this?
Shakira and J.Lo's performance was a success because it felt like an extension of the city where it took place — it latched on to a vital part of Miami's culture and thrusted it (sometimes literally) onto a global stage.
It's a concept the NFL could have — but oddly refused to — pioneer last year, when the game was held in Atlanta. That night could've been a showcase of the city's beloved and industry-dominant hip-hop culture, but instead, the best we got was 40 seconds of Big Boi and five seconds of Spongebob (no Atlanta affiliation for him, at least that we know of).
So how can we fix the halftime show for good? Here's a way-too-simplified and likely-to-never-happen solution, in four steps:
Every year, both the NFL leadership and fans nationwide are able to nominate as many artists as they want to perform at halftime, with each group getting 50 percent of the total voting power (similar to the process for the NBA All-Star teams).
Then, the artists who received the most votes are announced — possibly during a live TV special, because why not? But there's one catch: 70 percent of the top finalists must have a major connection to the city where the game is being played.
Once the finalists are set, the state hosting the Super Bowl that year gets to vote on five performers. That's right, the entire state (not just the city) where the game is being held gets to vote on the finalists. This will help ensure that the halftime show is both important to and representative of the place hosting the performance.
Finally, those artists perform, and everyone has a great time.
There are certainly some kinks to work out here, but the point stands: If the Super Bowl halftime show wants to actually be as important as it pretends to be, it should start thinking more about representation — and as a general rule, maybe more J.Lo.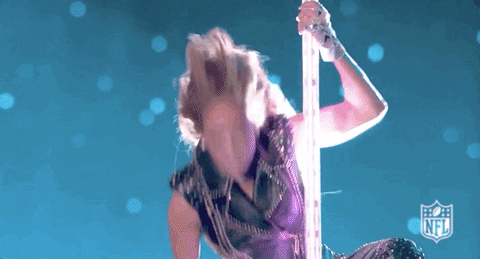 The *also* most important
This is the part where we talk about the other stuff that mattered this week. Basically, the stuff that mattered a lot, but maybe just not as much as the other stuff above, which mattered more than this stuff. This stuff still matters a lot though. Makes sense?
We really underestimated how much Kyle Shanahan loves Lil Wanye: It's been common knowledge for a while now that the 49ers head coach almost definitely named his son after Lil Wayne, but it now we know Shanahan even leans on Mr. Carter in the bad times. After Sunday's loss to the Kansas City Chiefs, the coach strongly urged his players to attend a post-season party, which was headlined by — you guessed it — Weezy F. Baby.
Nipsey Hussle's legacy is still finding new ways to live on: The Los Angeles Times released an incredible story last month about how the beautiful, cathartic book clubs that have spawned from the rapper's death.
Big bops, new tunes
This part, which is the part after the part above it, is the part where we talk about some music — music that will definitely always be important music. Whether it's a rising artist, a new album or a *vibe-appropriate* playlist, this is the part where those things will appear.
Slowthai enters the Gorillaz Connected Universe: It was only a matter of time before Damon Albarn found a way to collaborate with the 25-year-old, who is almost certainly the U.K.'s most interesting young rapper. The result of their alliance, "Momentary Bliss," is both a wild, fuzzy mess of a hip-hop song and the lead single from what's likely to be another fascinating Gorillaz record.
Social media flex of the week
This part — the last part — is the part where we look at one social media moment that made the music world a little more interesting this week.
Yes, this moment was technically an entire performance, but it's this photo of Lizzo and Harry Styles having the absolute best time of all times while singing "Juice" that really brings it home.